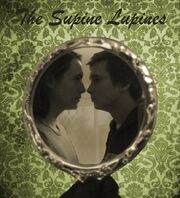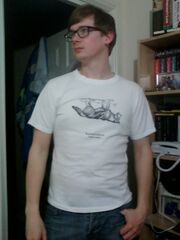 The Supine Lupine (sometimes pluralised as Lupines) are a band consisting of James Hewitt and Greg Nicholson. Previously, their hometown was Canterbury in Kent, but since their graduation from the University of Kent, James has moved back to Devon, and Greg is once again living in Hastings, East Sussex.
James is the lead song Writer, Guitarist and Vocalist, but Greg also writes songs, plays Guitar, Bass and occasionally Piano. Their genres include Folk, Alternative and Prog.
James visited Hastings in October 2010, and met for the first time with Nathan And The Gregs. They subsequently jammed, and afterwards NATG decided to do a cover of a then unnamed song written by James years previously.
Community content is available under
CC-BY-SA
unless otherwise noted.